Reiki Second Degree - Okuden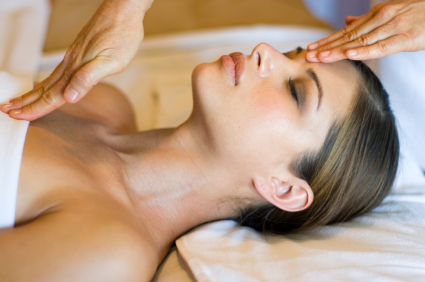 Course content
Recap on Reiki principles
Meditations
Use of the Reiki symbols
Reiki empowerments and attunement
Further practice of giving Reiki treatment
Using intuitive techniques
Chakras
Setting up in professional practice
This course is for those who already hold a Reiki First Degree certificate and wish to deepen their understanding and extend their practice of Reiki. After completing Reiki Second Degree, it is possible to set up in professional practice if you wish, although this course is equally suitable for those who simply wish to further their own personal development with Reiki. As with the First Degree, this is a lovely relaxing course that people find very beneficial in many ways.
Entry requirements
It is a prerequisite of this course that you must hold a Reiki First Degree certificate. This should have been taken at least 3 months before enrolling on this Reiki Second Degree course. If you have studied Reiki First Degree with a different training provider, please give details of this. Photocopied evidence of your certificate should be sent with enrolment forms and fees.
Duration of course
This course is carried out over 2 days, a week apart. Each day will run from 10am - 4pm. There are no exams but full attendance is essential in order to receive the Reiki Second Degree Certificate.
Course fee
£140 (includes a comprehensive manual for you to take home)
Accreditation
On successful completion of Reiki Second Degree you may join the UK Reiki Federation and obtain insurance to practice professionally. If you are a member of the Federation of Holistic Therapists you will be able to add Reiki to your therapist profile and update your insurance.
Additional information
All course materials, manuals, couches, towels etc will be provided
Please bring a packed lunch with you - food is not available at the venue.
Tea, coffee, herbal teas and biscuits will be provided.
Please wear suitable comfortable clothing and flat/low heeled shoes
Next course dates & venue
To be arranged. Please contact me if you would like further information or to arrange a date for one-to-one tuition.